Well here she is .came out pretty nice overall.
I used the Redstone tailcone from shapeways, the nose cone set for Moulding Oldies. And decals courtesey of Sandman.
Because of the inside diameter of the tail cone is too oddly shaped to accept a traditional engine mount set up, I built the engine mount 8" long with the centering rings set at,4 3/4" and the top,one at the end. When installed the and the tail one is fit into place the engine hook 3/8" of an inch out of the bottoms and the engine tube extending out 1/16th.
Good thing is the moulding oldies is very heavy so even with the smaller fins on the short tube, the CG is still very far forward. String /swing test very stable
Nice detail on the fin can horizontal lines from printing show pretty predominate in the picture but to the naked eye don't even really appear visible under the paint
First time using a 3-D printing tailcone wasn't sure I would like the detail in the ease sometimes complicated Redstone fins definitely made me a fan have to see how durable texting hard landing
Overall in the end probably have more in this kit as a clone tan if I had just bought an original off of ebay, although I just saw one sell on eBay last week for 156.00
I have about $78 in this one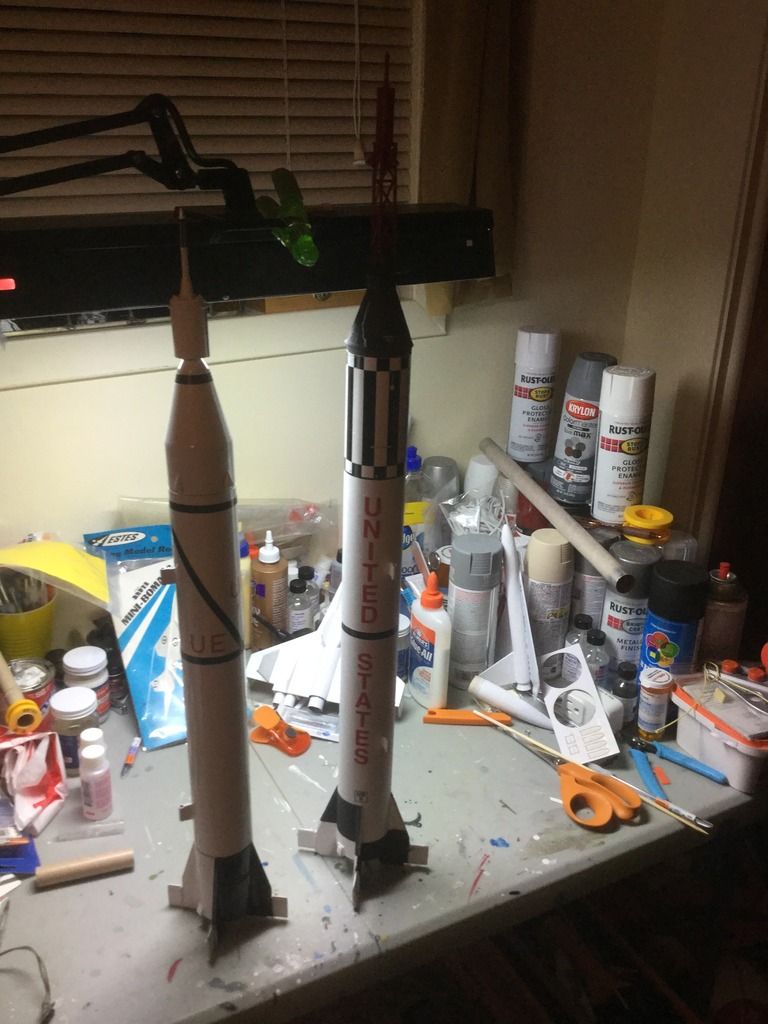 Next to my new Mercury Redstone for scale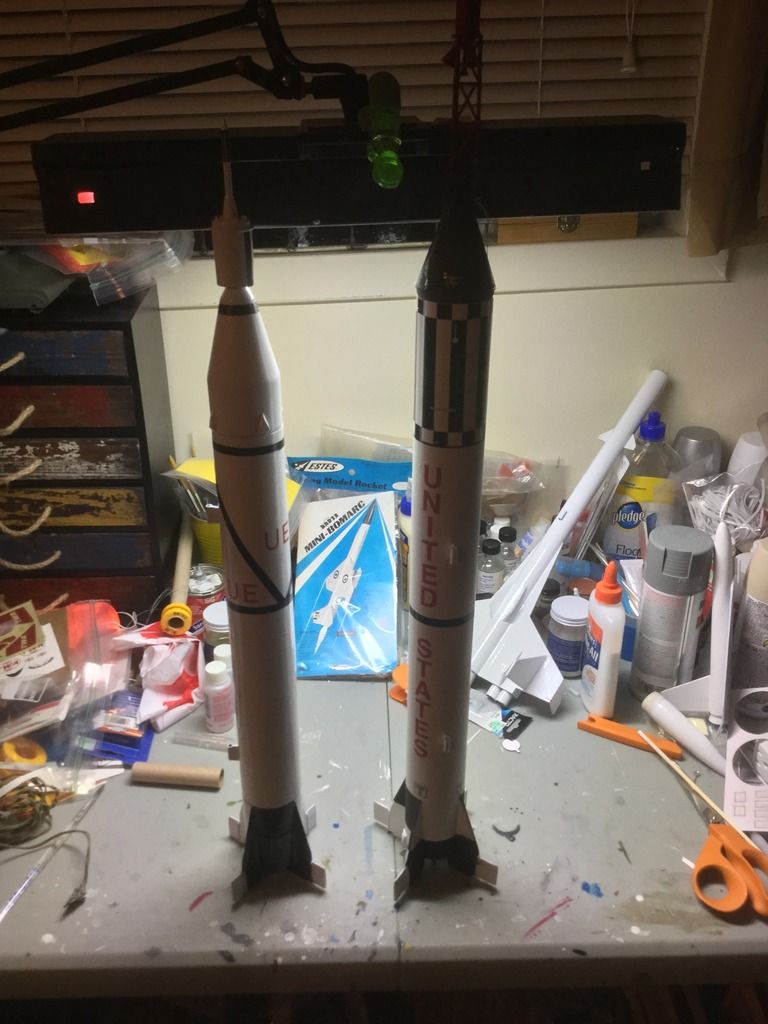 Tail cone detail
Body tube and decals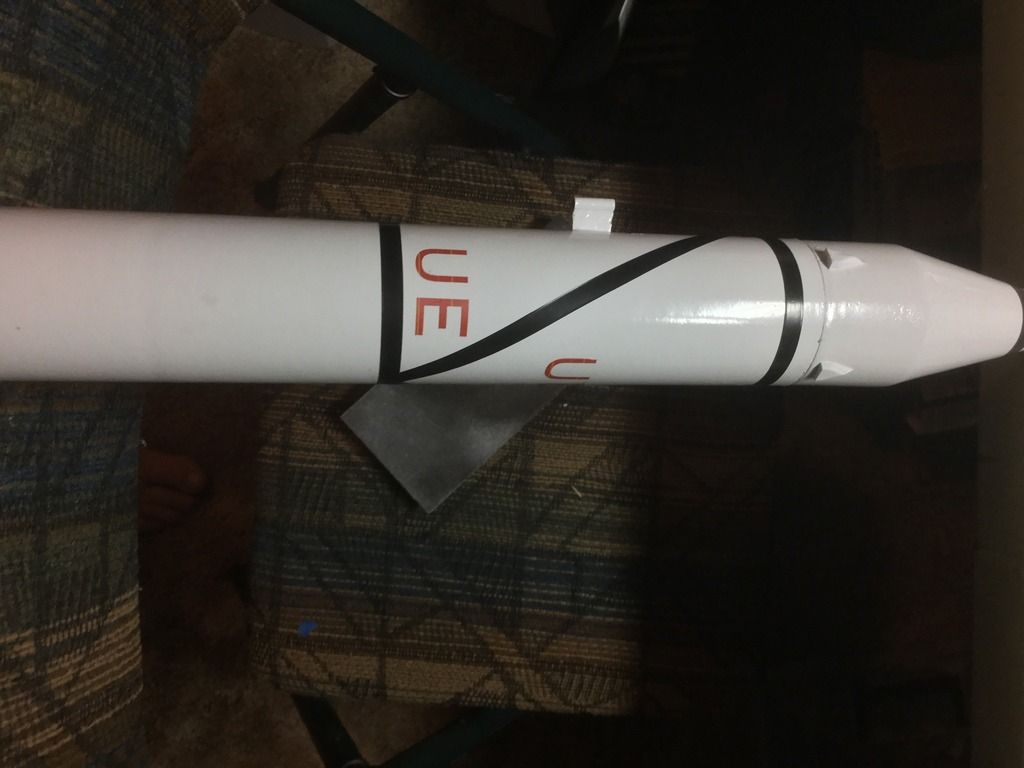 Mounding oldies nose cone set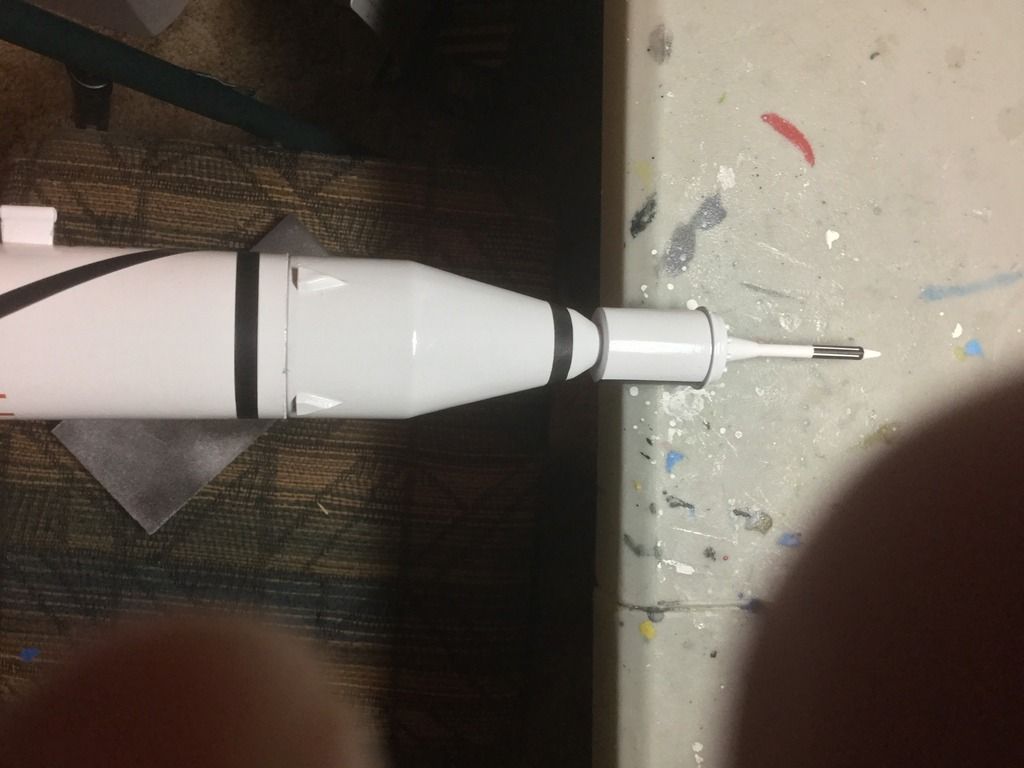 Overall happy with results.